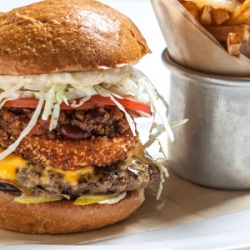 Guy's American Kitchen and Bar
220 W. 44th St., 646-532-4897
www.guysamerican.com

Guy Fieri's Times Square restaurant
Dining Review: Guy's American Kitchen & Bar (Review)
---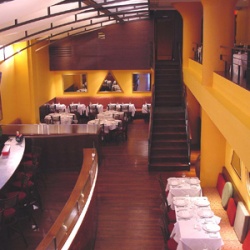 B. Smith's
320 W. 46th St., 212-315-1100
www.bsmith.com

Restaurant Row's B. Smith's features American Cuisine with Southern Influences.
---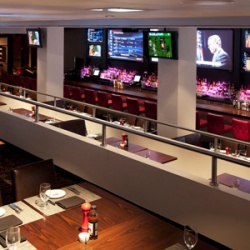 Boomer Esiason's Stadium Grill at Bowlmor Lanes
222 W. 44th St., 212-680-0252
www.bowlmor.com/boomers
---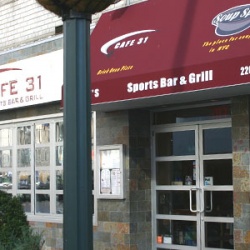 Cafe 31 Sports Bar & Grill
220 W. 31st St., 212-695-5966
cafe31nyc.com

A great place to watch sports & dine near Madison Square Garden
---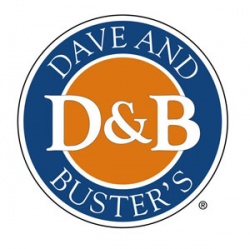 Dave & Buster's Times Square
234 W. 42nd St., 646-495-2015
www.daveandbusters.com

A world of entertainment where great food, signature drinks & one-of-a-kind fun can be found

---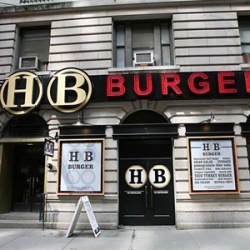 HB Burger
127 W. 43rd St., 212-575-5848
www.hbburger.com

The newest member to the Heartland Brewery family, HB Burger, is not your average burger joint.
---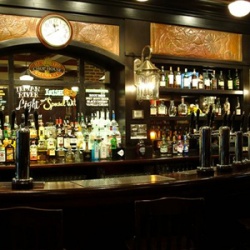 Heartland Brewery & Chophouse
127 W. 43rd St., 646-366-0235
www.heartlandbrewery.com

An American restaurant serving handcrafted beers, housemade sodas, and a hearty steakhouse menu
Dining Review: Heartland Brewery & Chophouse (Review)
---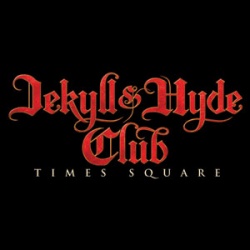 Jekyll and Hyde Club
216 W. 44th St., 212-869-4933
jekyllandhydeclub.com

One of the most unique and exciting dining experiences in NYC
---
Lucille's Bar & Grill at B.B. King Blues Club & Grill
237 W. 42 St., 212-997-4144
www.bbkingblues.com

One of New York's newest and most exciting nightclubs with live music and a complete menu
Dining Review: BB King Blues Club & Grill (Review)
---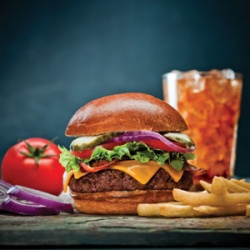 Planet Hollywood
1540 Broadway, 212-333-7827
www.planethollywoodintl.com

The world-famous Hollywood-themed restaurant in Times Square

---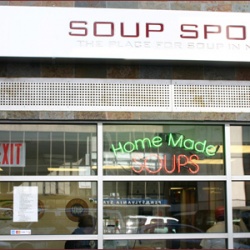 Soup Spot
220 W. 31st St., 212-643-8623
www.soupspot.com

"The Place for Soup in NYC"
---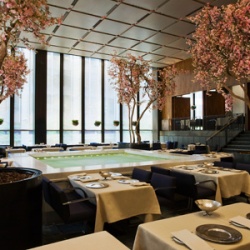 The Four Seasons Restaurant
99 E. 52nd St., 212-754-9494
www.fourseasonsrestaurant.com

A spectacularly beautiful restaurant serving excellent American seasonal specialties


---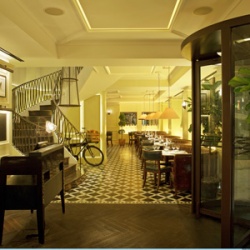 The National
557 Lexington Ave., 212-715-2400
thenationalnyc.com

Known for its signature "Ugly Burger," with modern bistro dishes by Geoffrey Zakarian and Paul Corsentino
---
2 West
2 West St., 212-344-0800
---
Aldea
31 W. 17th St., 212-675-7223
---
Arabelle
37 E. 64th St., 212-606-4647
---
Aureole
135 W. 42nd St., 212-319-1660
---
Blue Smoke
116 E. 27th St., 212-447-7733
---
Bryant Park Grill
25 W. 40th St., 212-840-6500
---
City Hall Restaurant
131 Duane St., 212-227-7777
---
David Burke at Bloomingdale's
150 E. 59th St., 212-705-3800
---
David Burke Kitchen
23 Grand St., 212-201-9119
---
David Burke Townhouse
133 E. 61st St., 212-813-2121


---
Delmonico's
56 Beaver St., 212-509-1144
---

Doral Arrowwood
975 Anderson Hill Road, 914-939-5500
---
Eleven Madison Park
11 Madison Ave., 212-889-0905


---
Ellen's Stardust Diner
1650 Broadway, 212-956-5151


---
Fourth Wall Restaurants
880 Third Ave., 212-838-2061
---
Gotham Bar and Grill
12 E. 12th St., 212-620-4020


---
Gramercy Tavern
42 E. 20th St., 212-477-0777
---
Inside Park at St. Bart?s
109 E. 50th St., 212-593-3333
---
Istana
455 Madison Ave., 212-303-6032
---

Ivy's Bistro
385 Greenwich St., 212-343-1139
---
Madison & Vine
299 Madison Ave., 212-867-5535
---
Marc Forgione
134 Reade St., 212-941-9401
---
Mars 2112
1633 Broadway, 212-582-2112


---
Norma's
118 W. 57th St., 212-708-7460


---
Northern Spy Food Co.
511 E. 12th St., 212-228-5100
---
One If By Land, Two If By Sea
17 Barrow St., 212-228-0822
---
P.J. Clarke's
915 Third Ave., 212-317-1616


---
Park Avenue Spring/Summer/Autumn
100 E. 63rd St., 212-644-1900


---
Red Rooster
310 Lenox Ave., 212-792-9001
---
Rink Bar
Rockefeller Center, 212-332-7620
---
River Cafe
1 Water St., 718-522-5200


---
Rock Center Cafe
20 W. 50th St., 212-332-7620
---
Sardi's
234 W. 44th St., 212-221-8440
---
Social Bar Irish Pub and Lounge
795 8th Ave., 212-459-0643
---
Stand4 Restaurant
24 E. 12th St., 212-488-5900
---
Ted's Montana Grill
110 W. 51st St., 212-245-5220
---
The Beer Bar
200 Park Ave., 212-818-1222
---
The Breslin Bar and Dining Room
20 W. 29th St., 212-679-2222
---
The Carlyle
35 E. 76th St., 212-570-7192
---
The Harrison
355 Greenwich St. , 212-274-9310
---
The Lambs Club
132 W. 44th St., 212-997-5262
---
The Libertine
15 Gold St., 212-785-5950
---
The Lion
62 W. 9th St., 212-353-8400
---
The Oak Room
10 Central Park So., 212-758-7777
---

The Park Room
36 Central Park So., 212-521-6655
---
The Plaza Food Hall by Todd English
1 W. 59th St., 212-986-9260
---
The Red Cat
227 Tenth Ave., 212-242-1122
---
The Smith
956 Second Ave., 212-644-2700


---
The View
1535 Broadway, 212-704-8900
---
The Waverly Inn
16 Bank St., 212-243-7900


---
Tom & Toon
241 W. 51st St., 212-226-4565
---
Traffic - Hell's Kitchen
701 Ninth Ave., 212-837-2702
---
Traffic - Midtown East
986 Second Ave., 212-813-1595
---
Union Square Cafe
21 E. 16th St., 212-243-4020
---
Vince & Eddies
70 W. 68th St., 212-721-0068

---
Wollensky's Grill
201 E. 49th St., 212-753-0444


---