At the Movies, CD and DVD Stocking Stuffers
Back to the Blog... | Post Feedback | Author Bio | Printer-Friendly
Barbra Streisand has been busier than a queen bee. She's giving interviews (Katie Couric, even Dr. Phil!); she's onscreen, opening December 19, in The Guilt Trip (Paramount/Skydance) with an unlikely co-star, Seth Rogen, who plays an inventor embarking on the road trip of a lifetime, and, for better or worse, makes a quick stop to visit mom -- who decides to tag along. Kathy Najimy and Miriam Margolyes, the veteran award-winning stage and screen actress, are among the co-stars.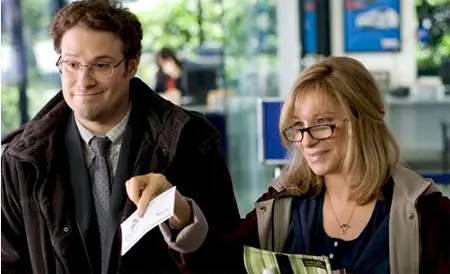 Streisand's CD Release Me (Columbia Records; only 12 tunes, alas, but SRP is $11), a collection of songs she recorded but left in the vault, is out in time for holiday gift-giving.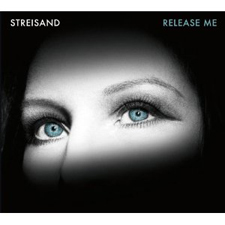 In February, her 1976 (recorded in 1973) album of arias and art songs, Classical, will be released, remastered and with two additional tracks by Franz Schubert, which were recorded but never released.
Placido Domingo, one of opera's greatest tenors, presents his first pop album in 20 years, Songs (Sony Classical), featuring duets with Chris Botti, "Bésame Mucho"; Susan Boyle, "From This Moment On"; Harry Connick Jr., "Time After Time"; Josh Groban, "Sous le Ciel de Paris"; Megan Hilty, "My Heart Will Go On (Theme from Titanic)"; Katherine Jenkins, "Come What May"; and Placido Domingo Jr., "What a Wonderful World." Solo tracks include "Jalousie" and "The Girl from Ipanema," and "Eternally" (from Chaplin's Limelight).
There's more of Domingo on DVD in the world premiere of the opera Il Postino, based on the Oscar-winning 1994 Italian film from Mexican composer Daniel Catan, performed at the Los Angeles Opera. Charles Castronoo and Amanda Squitieri are among the featured cast. Based on Antonio Skármeta's 1985 novel, Ardiente Paciencia, it's the story of a shy postman in an Italian fishing village who discovers the courage to pursue his dreams from his only customer, Chilean poet Pablo Neruda (Domingo).
Renée Fleming's stage presence and artistry are only a few qualities that make her one of our beloved singers. The Art of Renee Fleming (Decca Records; SRP, $13) is a fan's dream collection with 18 career-spanning tracks. And a bargain! There are arias by Bach, Bellini, Gounod, Handel, Puccini, and Schubert, and songs from Bernstein, Leonard Cohen, Stephen Flaherty, Gershwin, and Rodgers. Fleming duets with Domingo and, among others, Bryn Terfel. Daniel Barenboim, James Levine, and Sir Georg Solti are among the conductors. Orchestras include Chicago Symphony, St. Luke's, and the Welsh National Opera. -- Ellis Nassour
Posted on December 11, 2012 - by
---
Reader Feedback - Be the first to kick-start this discussion...

Join the discussion... To register, please

click here



---
About the Author: A look at the city's biggest and most interesting museum and gallery openings, music events, performing arts, and much more.

Recent Entries: