Post Feedback | Printer-Friendly | Send Article to a Friend
September 12, 2009 - by CG News Desk
Featured Listings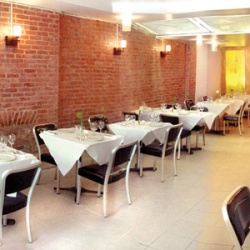 Bangkok House· Delicious Thai food to die for at extremely reasonable price...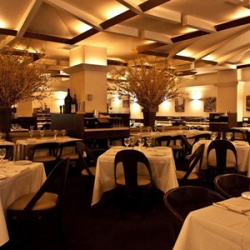 Bice Ristorante· Celebrating 25 years as one of NY's most beloved Italian res...
Southern hospitality with an international flair can be yours at The Inter-Continental Hotel in Buckhead, a robust business and shopping district of Atlanta. It's the place I have chosen to stay for luxury and value since its inception five years ago.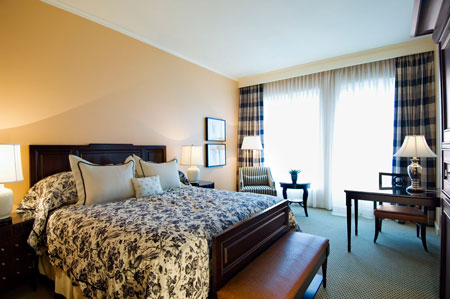 It has everything you would want in a fine hotel: The rooms are beautifully done, with unique touches like separate showers and bathing tubs, and wonderful bath and body lotions. The suites are spacious and gives you access to a private lounge with complimentary food, Internet, newspapers and more.
A three-star quality French restaurant, Au Pied de Cochon (pictured above), includes a private dining room, Lover's Booth, an expansive outdoor terrace overlooking the busy road, and a private chef's table. Try the raw bar with fresh shrimp and lobster, or tasty menu items like Escargots de Bourgogne or Steak Tartare.

Unwind at the XO Bar featuring 69 varieties of cognac or the Lobby Lounge where you can listen to the foot-tapping tunes of a jazz trio at week's end or just sip some wine or a cocktail while relaxing on the couches. I melted down with a perfect massage at the second-floor Wellness Spa, which features a luxurious line of skin care products as well as a fitness club. On the same floor, you'll find the outdoor pool and jacuzzi.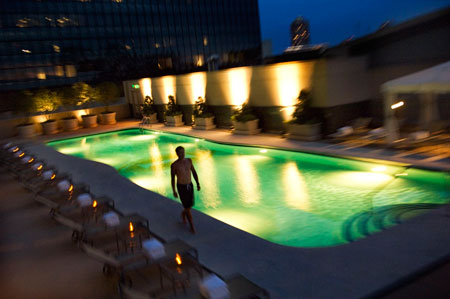 Lenox Square and Phipps Plaza, two great shopping malls, are just down the road. Just 2 blocks from MARTA trains, you have easy access to most of Atlanta's top attractions like the Georgia Aquarium, the world's largest.

3315 Peachtree Road NE, 1-877-270-1390; www.ichotelsgroup.com.
Archives:
Related Articles
Most Popular Articles on CGNY