Featured Listings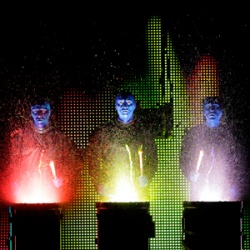 Blue Man Group· The trio of "post-modern clowns" present their outrageous in...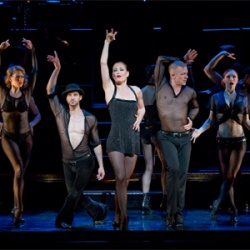 Chicago· Kander and Ebb's "musical vaudeville" in which Roxie Hart ga...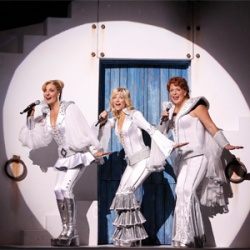 Mamma Mia!· This hit musical incorporates 22 ABBA songs into a story abo...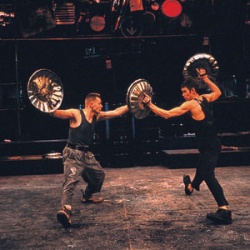 Stomp· The world-renowned eclectic theatre of percussion...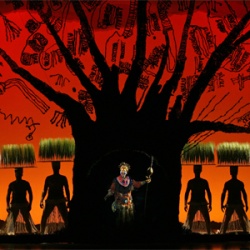 Lion King· The stage version of Disney's celebrated animated feature....
This year, Mother's Day falls on May 12 and you're in one of the greatest cities in the world on that special occasion. Here are some notable restaurants and dining establishments that are featuring great Mother's Day meals. (Click on the restaurant name for address, phone, and more information.)
---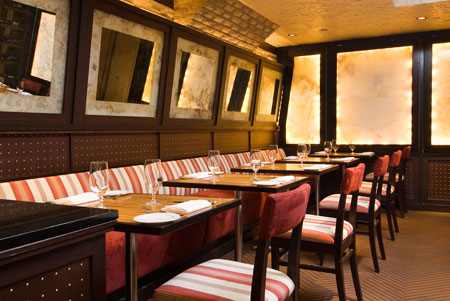 At Abboccato Ristorante, treat your Nonna to to a four-course menu for $65 ($95 with selected Italian wines). The dishes are filled with seasonal ingredients, including: Fiore Di Zucca (crispy zucchini blossoms filled with Pugliese Cheese, Spring Pea Puree, Pea Shoots, Preserved Meyer Lemon); and Pansoti Di Rampe (Half-moon Ravioli filled with Ramps, Mustard Greens, Leeks and Walnut-Herbs Pesto). Click here to see the full menu.
---
Great music and great food are on the docket for Mother's Day at B.B. King Blues Club & Grill. B.B. King hosts their Mother's Day Gospel Brunch featuring the Harlem Gospel Choir and an all-you-can-eat homestyle buffet at 11:30am & 2:30pm.
---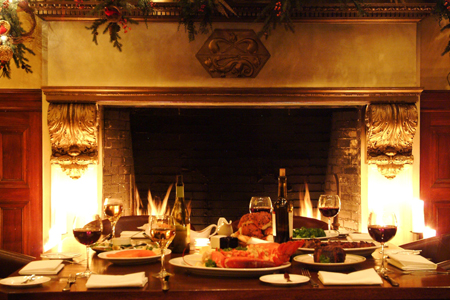 The staff at the stunningly beautiful Benjamin Steakhouse is courteous, accommodating, and knowledgeable of a menu that includes everyone's favorites -- and not just meat. For Mother's Day, they will be offering an extravagant, prix fixe lunch and dinner menu ($59.95) that includes appetizer, sides, dessert, and choice of Filet Mignon, Rib Eye Steak, Filet of Chilean Sea Bass, and Rack of Lamb. Click here to view the full menu. For reservations, call 212-297-9177.
---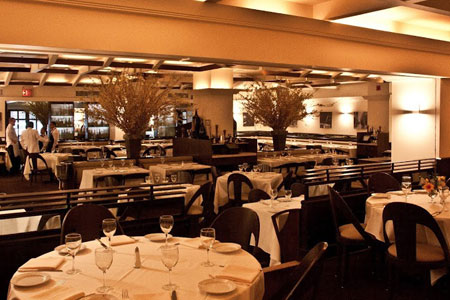 Bice Ristorante will be offering a three-course, prix-fixe menu for $65 per person. Main course options include: grilled pounded organic chicken breast; pan-seared veal medallions in truffle butter sauce; and grilled sliced yellow fin tuna. For the complete menu, click here.
---
Is Mom a good bowler? From 2-7pm, Bowlmor Lanes in Times Square will be offering Mother's Day specials that include $5 house wines, $4 Bloody Marys, and $5 desserts, while Mom bowls for free (up to 4 games). Shoe rentals not included; walk-ins only. Visit www.bowlmor.com for more information.
---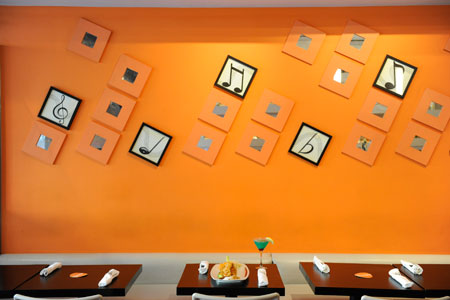 At Breeze -- where Thai food meets French cooking techniques in Times Square -- the Mother's Day specials include a Bordeaux Style Grilled Chicken Breast marinated with spices, topped with homemade butternut squash ravioli, and served with creamy mushroom sauce and mashed potatoes. They will also be offering $20 pitchers of red and white sangria.
---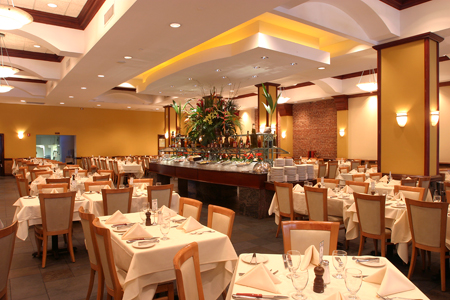 You can also celebrate Mother's Day in Brazil without having to leave New York. Churrascaria Plataforma is offering an all-you-can-eat feast for $62.95 per person (beverages and dessert not included). A meal typically begins with a trip to the gourmet salad bar, which features a variety of vegetables, composed salads and seafood in addition to four hot dishes. They also serve a selection of side dishes at your table. The main course, the highlight of the meal, will start when you flip your coaster-sized "chip" from the red side to the green side, signaling the meat cutters you are ready to be served. Reservations are highly recommended; call 212-245-0505. Saude!
---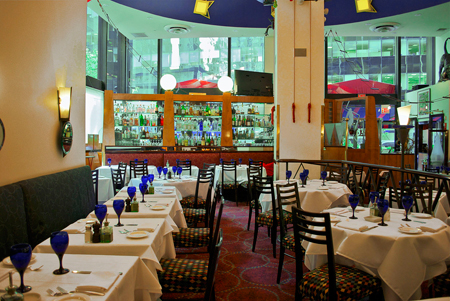 In upscale setting reminiscent of old-style European circus tents, Circo on West 55th Street will offer a special Mother's Day Menu ($78/person; $40 extra with wine pairings) from 1-9pm that includes Spring Vegetable Lasagna (straight from the Maccioni Family Cookbook), Grilled Branzino, Amish Organic Brick-Pressed Chicken, Rib Eye Steak, and more. Click here for the full menu. Call 212-265-3636 for reservations.
---
Celebrate Mother's Day at Del Frisco's Steak House, located near Radio City Music Hall in Rockefeller Center, midtown Manhattan. The expansive setting reflects the rhythm and energy of midtown, and the menu features fresh, aged prime beef shipped from the Midwest twice a week, and lobster, fish, lamb, and more. Del Frisco's is the perfect place to celebrate day with impeccable chef-driven cuisine and world-class hospitality. Dinner is served from 5 to 10pm on Sundays.
---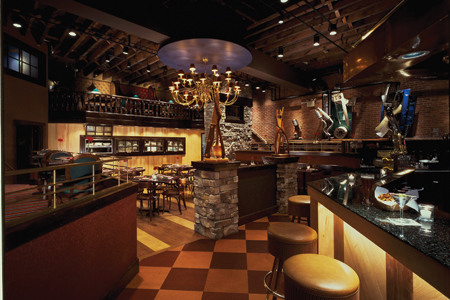 This year for Mother's Day at Garage Restaurant & Cafe in New York City's Greenwich Village, they are offering a four-course prix-fixe menu. Their white tablecloth Jazz Brunch will be the perfect way for you to celebrate this special day with your loved ones. Click here to view the full menu. $45.95 per person. A children's menu is also available for $19.95. Call 212-645-0600 for more information and reservations.
---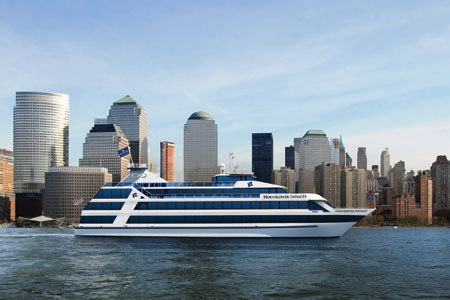 Celebrate Mom aboard Hornblower's yacht with their Brunch Cruise or Dinner Cruise. Brunch includes a bountiful buffet menu, dessert station, breakfast cocktails, and live jazz, while the dinner cruise includes wine, a 3-course dinner, and music courtesy of a live DJ. Click here or call 212-206-7522 to learn more.
---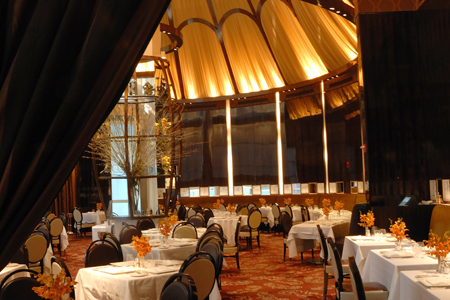 For Mother's Day, Le Cirque will offer a three-course prix-fixe menu ($110/person; 1-9pm). Main-course options that include (among many other choices): Diver Scallops; Roasted Maine Lobster; Flounder "Le Cirque"; Paupiette of Black Bass "Le Cirque"; and Dover Sole. Click here to view the full menu.
---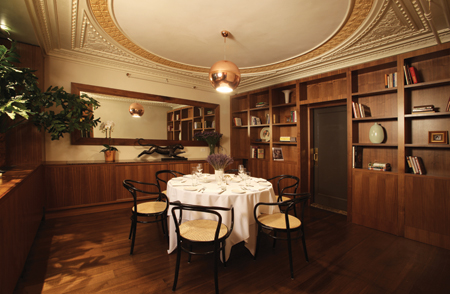 Located in the iconic landmarked Hotel des Artistes, The Leopard at des Artistes will be offering Mother's Day specials both Saturday and Sunday (Saturday 5/11: brunch, 11:30am-2pm; dinner, 5-11:30pm & Sunday 4/12, 11am-9pm). Main course options include grilled halibut, oven-roasted veal loin, and the Christy Burger. Click here to view the full menu; for reservations, which are highly recommended, call 212-787-8767.
---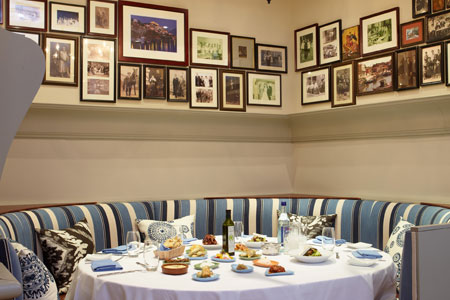 At Molyvos, take Mom to a "Greekified" celebration with a $55 Mother's Day menu that includes main course options such as Ksifias Souvlaki (swordfish) and Arnaki Fournou (slow-roasted baby lamb). (Served 11am-11pm; click here to view the full menu.) A la carte menu will also be available. You can also select from the $26 Mother's Day Brunch menu between 11am & 3pm
---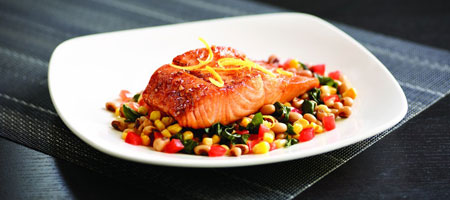 Morton's The Steakhouse in midtown will be offering a three-course Mother's Day menu from 2-9pm that includes choice of appetizer, entree (including filet mignon, honey-chili glazed salmon filet [pictured above], double-cut prime pork chops, and more), and dessert for $59/person. Click here for the full Mother's Day menu. The full a la carte menu will also be available.

---
Oceana will be serving dinner on Mother's Day from 1-9pm. In addition to their a la carte dinner menu, guests can enjoy Chef Ben Pollinger's Hawaiian Walu Sashimi, Steamed Snapper en Papillote, and more. Click here to view the full menu.
---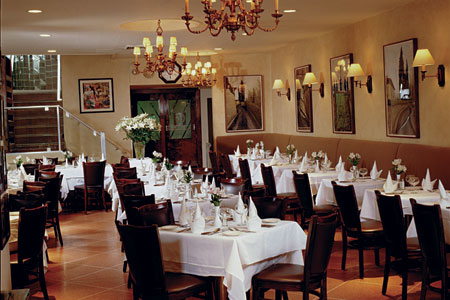 Patsy's Italian Restaurant, still family-owned and -operated for over 69 years, will be celebrating Mother's Day 2013 by offering a delicious and elegant prix fixe menu. As an added bonus, every mother who dines at Patsy's on Mother's Day will receive their choice of Patsy's homemade sauce (minimum party of four). Derived from their legendary recipes, Patsy's will offer Roasted Peppers and Mozzarella or Baked Clams; Patsy's House Salad; and, for an entrée, Chicken Cacciatore, Spaghetti with Meatballs, Eggplant Parmigiana, or Veal Francese. For dessert, guests can choose from Patsy's extensive dessert cart. The meal is $59 plus tax and tip.
---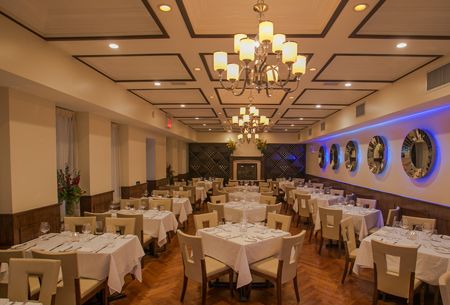 For $59.95 per person, The Sea Fire Grill's 3-course menu with sides includes entrée options such as Petite Filet Oscar, Lobster Benedict, and Dover Sole Muenière. Click here for more info and the full menu; call 212-935-3785 for reservations.
---
Sirio Ristorante, located in the Pierre, a Taj Hotel New York near Central Park, will offer a Mother's Day Sunday Brunch prix-fixe menu from 11:30am-4pm that includes one cocktail, three-course brunch with amuse bouche, and petit fours ($65/person; additional $29 for three wine pairings). Entrée options include: Sage Roasted Chicken; Veal "Vitello Tonnato"; Breaded Filet of Flounder; and Roasted Prime Rib. Click here to view the full menu. A limited a la carte dinner menu will also be offered from 5:30-10:30pm.
---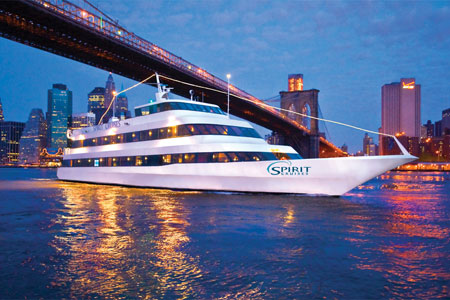 Give Mom the day off and treat her to a special day full of festivities and fun aboard Spirit Cruises! With a bountiful buffet, interactive DJ entertainment, dancing and spectacular views, this will surely be Mother's Day she won't soon forget! Click here for reservations and more information.
---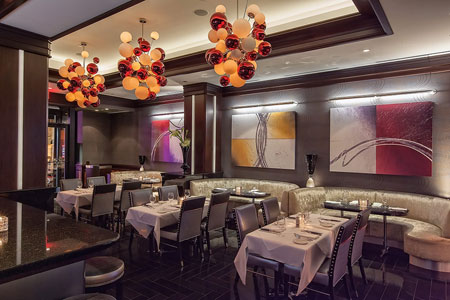 Located near Union Square, NYC finally has a Vic & Anthony's to call its own, serving up prime cuts of filet mignon, prime strip, porterhouse for two, Kobe beef, and an extensive seafood menu. For Mother's Day, choose from their abundant a la carte menu or enjoy a steak and lobster tail special for only $58.95.
Archives:
Related Articles
Most Popular Articles on CGNY