Post Feedback | Printer-Friendly | Send Article to a Friend
October 19, 2012 - by City Guide
Featured Listings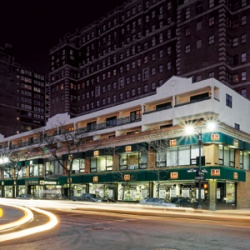 B&H Photo Video· The world's largest source of cameras, camcorders, and more ...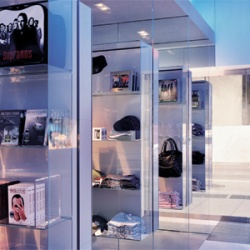 HBO Shop (sm)· An array of quality branded merchandise showcasing HBO's® aw...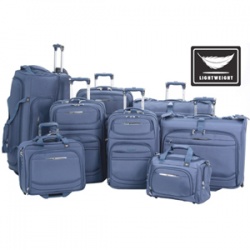 Eastside Luggage· Offering all major brands of hard and soft side luggage, sui...
A global icon of the holiday season returns to the bring the nation another year of enchantment, as the 86th Annual Macy's Thanksgiving Day Parade marches down the streets of New York City. On Thursday, November 22, 2012 at 9am, the dazzling spectacle begins! Stepping off with its signature giant helium character balloons, fantasy-filled floats, marching bands, performance groups and a gaggle of clowns, America's Parade promises non-stop pomp and pageantry for spectators young and old.

THE STAR ATTRACTIONS
The nation's most beloved Parade will feature a host of new balloons, floats, and special performances that will thrill millions of spectators. As the Parade marches on, fans will enjoy seeing returning giant balloon favorites including Kermit the Frog, Paul Frank's iconic monkey Julius, Sonic the Hedgehog, and Buzz Lightyear. Debuting in the ballooning line-up this year will be soon-to-be fan favorites including Elf on the Shelf and Companion by Kaws (pictured below), who will be this year's entry into the Parade's Blue Sky Gallery series, which invites modern artists to create art balloons for the high-flying line-up.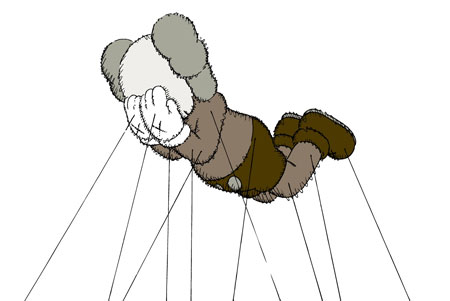 Rolling down the center line, the famed spectacular's magical floating stages will transport viewers to worlds of whimsy and delight. For the 86th march, returning floating wonders include the ZhuZhu Pets® zhany ZHU-NIVERSE!, Discover's Frozen Fall Fun, the Oneida Indian Nation's True Spirit of Thanksgiving, and of course, the one-and-only Santa Claus on his magnificent, high-flying sleigh.

MARCHING PATH
As previously announced, the Macy's Parade will inaugurate a new route in 2012. Stepping off from 77th Street and Central Park West, the Parade will march down to Columbus Circle, where it will turn onto Central Park South, before making its way straight down midtown Manhattan on Sixth Avenue from 59th to 34th Streets. The Parade concludes with its final turn onto 34th Street in front of Macy's Herald Square.

BALLOON GIANTS TAKE SHAPE
Long an open secret for many New Yorkers, the Parade's big balloon inflation night has grown to become a grand event attracting more than one million visitors. The revelry begins on Wednesday, November 21st at 3pm when the entrance to Macy's Parade Balloon Inflation at 79th Street and Columbus Avenue opens to the public. From there spectators will get an up-close peek at the balloon giants as they are inflated in preparation for the big day. The inflation area is open to the public until 10pm.

A NATIONWIDE MUST-SEE
From the streets of New York City to television screens across the country via NBC-TV, from 9am-nooon (in all time zones), the holiday season officially begins when the Macy's Thanksgiving Day Parade steps off at the sound of Let's Have a Parade!
For more information, visit macys.com/parade or call 212-494-4495.
Archives:
Related Articles
Most Popular Articles on CGNY