Post Feedback | Printer-Friendly | Send Article to a Friend
February 26, 2013 - by City Guide
Featured Listings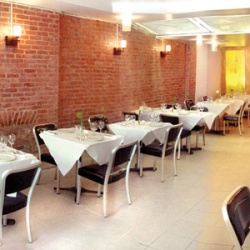 Bangkok House· Delicious Thai food to die for at extremely reasonable price...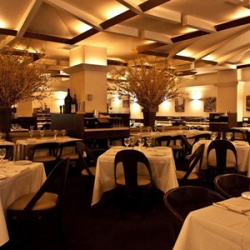 Bice Ristorante· Celebrating 25 years as one of NY's most beloved Italian res...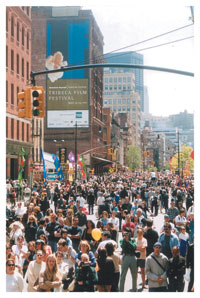 Named for the TRIangle BElow CAnal, Tribeca's (Canal Street south to Park Place, and from the Hudson River east to Broadway) landscape is dominated by cobblestone streets and former industrial buildings that have been converted into large, luxurious lofts and apartments. Many contend that its biggest draw for out-of-towners is the food. There are a multitude of restaurants where you can get anything from a burrito to sushi to homemade desserts. It's also now "the place" for furniture -- both vintage and new -- with a variety of stores.

The Tribeca Film Festival, chaired by actor and longtime Tribeca resident Robert De Niro, draws the leading lights of the film industry and highlights lower Manhattan's cultural vitality. The 12th annual edition will be held April 17–28, 2013, with the popular Tribeca Family Festival Street Fair slated for the final day, Sunday, April 28. It will take place along Greenwich Street, from Hubert to Chambers Street.

For a complete festival schedule, visit www.tribecafilm.com.
Later this summer, Tribeca will be having Fun., as in the new Grammy winning Best New Act of 2013. Fun. will be performing at Pier 26 on July 23-24, with special guests Tegan and Sara. Tickets are $42.50 advance, $45 day of show. For more information, visit hudsonriverpark.org.
Contributors: Colin Carlson and Linda Sheridan
Dining in Tribeca quick links: Ninja New York (Japanese).

Shopping in Tribeca quick links: Mobile City Online; Tent & Trails (outdoor gear).
Archives:
Related Articles
Most Popular Articles on CGNY