Post Feedback | Printer-Friendly | Send Article to a Friend
March 12, 2013 - by City Guide
Featured Listings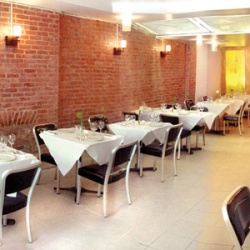 Bangkok House· Delicious Thai food to die for at extremely reasonable price...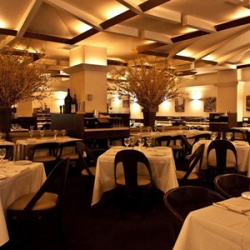 Bice Ristorante· Celebrating 25 years as one of NY's most beloved Italian res...
Since the days of the Dutch and the British, Manhattan has always been a haven for immigrants. One of the most enduring immigrant communities, since the late 1870s, is Chinatown. Here, the traditional Chinese culture is so deeply embedded that the neighborhood has maintained an aura of China's past rather than its industrial present. Everyone thinks of Chinatown when the Chinese Lunar New Year rolls around in February, but outside of dim sum and firecrackers and dragon dances, it's a mystery to most New Yorkers.

The Museum of Chinese in America is the perfect place to begin an exploration of Chinatown. Dedicated to preserving and interpreting the history and culture of Chinese and their descendants in the Western Hemisphere, MoCA is a repository of unusual and unique items, from rare papers to priceless artifacts, which are indispensable for understanding this community.
Buddhism is the prevalent religion of Chinatown. Tucked in a small storefront at 64 Mott Street is the Eastern States Buddhist Temple of America (212-966-6229). Founded in 1962, it is the oldest Chinese Buddhist temple on the East Coast. Leave a $1 donation to get a small fortune scroll. Across from the Manhattan Bridge at Canal Street is the Mahayana Buddhist Temple, the largest Buddhist temple in Chinatown. Inside is a 16-foot-high golden Buddha that may be the largest in NYC.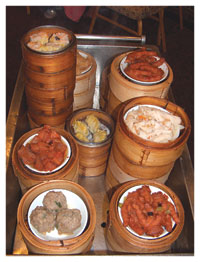 Chatham Square, at the intersection of East Broadway & Bowery, is home to the Kim Lau Memorial Arch, erected in 1962 in memory of the Chinese Americans who died in World War II, along with a statue of Lin Ze Xu, appointed by the Emperor of China in 1838 to eradicate opium in China. Just north of Chatham Square at Canal St. & Bowery is Confucius Plaza, where a statue of the famous philosopher displays some of his sayings in both Chinese and English.
Chinatown's famous arcade, Chinatown Fair & Family Fun Center, features a wide array of classic and new video games, making it popular among families traveling in the area.

Of course, food is the major attraction of Chinatown. Restaurants abound, offering dim sum, Chinese and Vietnamese noodle soup, Shanghai cuisine, and more. Shanghai Cuisine offers the best Shanghai soup dumpling in the city, according to Gourmet, while China Village offers dim dum all day, Peking duck, and seafood. Elevate Restuarant and Lounge offers New American cuisine with a Japanese twist.

For more information on Chinatown, you can also visit www.explorechinatown.com. -- Alan Binenstock
Museums in Chinatown: Museum of Chinese in America.

Entertainment in Chinatown: Chinatown Fair & Family Fun Center.
Dining in Chinatown: Shanghai Cuisine; China Village; Elevate Restuarant and Lounge.
Archives:
Related Articles
Most Popular Articles on CGNY