Featured Listings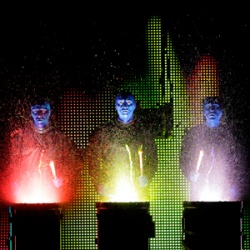 Blue Man Group· The trio of "post-modern clowns" present their outrageous in...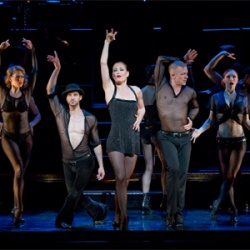 Chicago· Kander and Ebb's "musical vaudeville" in which Roxie Hart ga...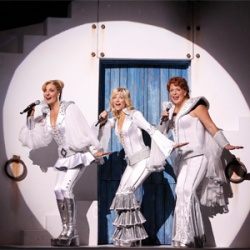 Mamma Mia!· This hit musical incorporates 22 ABBA songs into a story abo...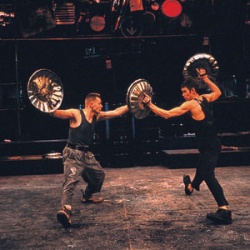 Stomp· The world-renowned eclectic theatre of percussion...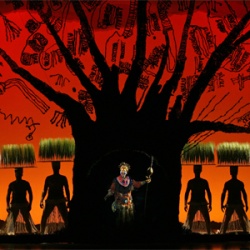 Lion King· The stage version of Disney's celebrated animated feature....
The Big Apple Circus is as synonymous with NYC as the Empire State Building, Rockefeller Center, Radio City Music Hall, the Met, MoMA, and the U.N. What better family holiday gift than a visit to our very own not-for-profit one-ring extravaganza and its spectacular new edition, Dream Big? Through January 8 you can enter this astonishing world of wonder at another NYC landmark, Lincoln Center, under the Big Top in Damrosch Park (Broadway at 63rd St.).
Dream Big is an apt title for Big Apple's 34th season, because hasn't everyone dreamed of running away with the circus at least once?
Under the artistic direction of Guillaume Dufresnoy and directed/designed by André Barbe and Renaud Doucet, Dream Big showcases world-class artists from seven countries to delight the child in everyone. Managing the action and fun are singing ringmistress Jenna Robinson and her agile aide-de-camp, Andrey Mantchev.
For edge-of-your-seat thrills and chills, Colombia's audacious Flying Cortes will astonish with soaring leaps and flips from trapezes high up in the Big Top. Russia's Anna Volodko will mesmerize with elegance and poise as she wraps herself in aerial ropes for some show-stopping acrobatics.
Dmitry Chernov juggles and Melanie Chy captivates with spellbinding solo hand balancing. Not to be outdone, China's 11-strong Shandong Acrobats perform astounding human juggling.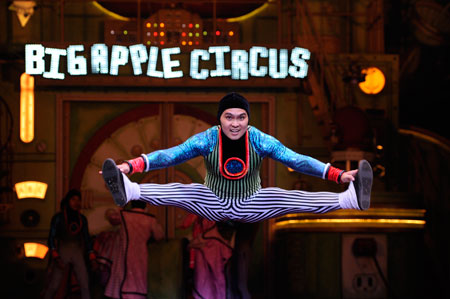 Horse and dog acts are synonymous with the Big Apple Circus. Jenny Vidbel is a double treat, commanding lively Arabian stallions and a bevy of frolicsome pooches.
If that's not enough magic, Scott Nelson, a mischievous magician ably assisted by Muriel Brugman, not only conjures grand illusions but sparks laughter with a manikin act. They're magic royalty, having won prizes at Monte Carlo's International Circus Festival, the Golden Clown at the World Festival of Clowns, and becoming the first comedy duo to earn the International Federation of Magic Society's Grand Prix Award and the title "World Champions of Magic."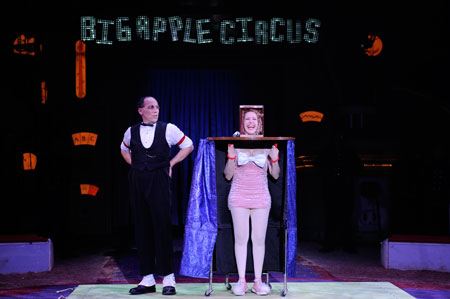 One remarkable "trick" Scott is famous for is making Muriel vanish into thin air only to rematerialize in the audience! Needless to say, longtime Big Apple mainstay Grandma the Clown will find a way to get involved, maybe even by having Scott make her disappear!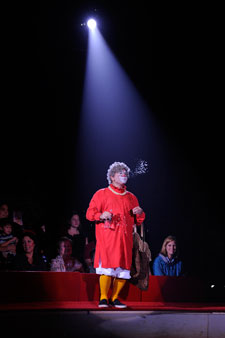 Sadly, this edition marks the end of magic from one of circusdom's most beloved entertainers, International Clown Hall of Fame inductee Barry Lubin, aka Grandma, who's making his farewell appearance as the ever-reliable-for-tons-of-laughter apogee of comical aspiration and mirthful joy.
Under Big Apple's tent, there're no bad seats as none are more than 50 feet from the ring. Of course, some are better -- and more comfortable. If you want to literally be in the show, go for the ringside seats.
Did you know that the Big Apple Circus thinks outside the tent? Clown Care, its community outreach program, brings circus joy to 16 pediatric facilities across country, and Vaudeville Caravan does the same for elderly living in residential care facilities.
For free e-cards, coloring book pages, and to book a Big Apple Circus birthday party or order Circus-to-Go, where a customized performance comes to your special event, visit bigapplecircus.org. Click on the Circopedia link for circus history, photos, and videos. And follow the Big Apple Circus on Facebook at facebook.com/bigapplecircus.
Tickets for Dream Big are $15-$95 and available at circus box office in front of the Big Top in Damrosh Park on Lincoln Center Plaza, online here, or by calling 888-541-3750. For group tickets (15 or more) and wheelchair-accessible seating, call 800-922-3772.
Archives:
Related Articles
Most Popular Articles on CGNY