Post Feedback | Printer-Friendly | Send Article to a Friend
March 2, 2011 - by CG News Desk
Featured Listings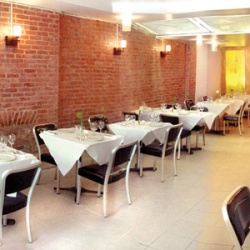 Bangkok House· Delicious Thai food to die for at extremely reasonable price...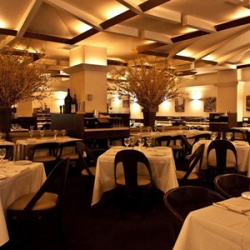 Bice Ristorante· Celebrating 25 years as one of NY's most beloved Italian res...
In addition to their regular dinner menu, on St. Patrick's Day, Wednesday, March 17th, Brendan's Bar & Grill will be offering a special St. Patrick's Day menu. 42 W. 35th St. (5-6 Aves.), 212-564-5405; www.brendansbar.com.
Guinness and Onion Soup $6
with a Garlic Parmesan Crouton

St. Patrick's Spinach Salad $14
Mustard Vinaigrette, Corned Beef , Shaved Gruyere Swiss & Green Onion

Smoked Salmon Platter $18
Crisp Greens, Balsamic Vinaigrette, Hard Boiled Egg, Minced Onion, Capers and Brown Bread

Corned Beef & Swiss on Rye $15
Thick Cut Soft Rye, Spicy Deli Mustard & French Fries

Corned Beef & Cabbage $18
Boiled Potatoes & Carrots

Irish Sausage & Mashed Potato $16
Pan Gravy, Mashed Potato & Vegetables

Irish Lamb Stew $16
With a Flaky Puff Pastry

Cedar Roasted Atlantic Salmon $23
Citrus Herb Garlic Butter, Saffron Rice & Sautéed Spinach

Char-Broiled Prime Rib Steak $29
Buttered Yukon Gold Potatoes, Irish Whiskey Peppercorn Gravy & Grilled Asparagus
Archives:
Related Articles
Most Popular Articles on CGNY